Building Resiliency in the Supply Chain
In today's globalized world, multinational corporations expand beyond their local scale to reap economies of scale and are becoming more dependent on emerging economies. As supply chains become more extensive and complex, the management of key suppliers is crucial in ensuring business continuity during a disruption along the supply chain. In the case of Thailand floods in 2011, widespread flooding has affected business in the world's largest producer of hard disk drives. The dip in component supplies have resulted in rippling effects on multi-national companies particularly in the automotive and electronics industries including Toyota and Apple. Major production and shipment disruptions have also occurred during the Tohoku Earthquake and Tsunami and Icelandic volcanic eruption in 2011 and 2010 respectively. Exposure to social and environmental issues continue to pose a potential threat in many parts of the world.
Supply chains are expected to become more vulnerable with common organisational practices of procuring from sole supplier and decentralizing to keep costs low. Diversifying production chains and maintaining buffer stocks are strategies which could minimize the impact in the case of a disruption. Below are some of the key business continuity planning considerations in allowing organizations to overcome their vulnerabilities.
1. Maintain multiple manufacturing facilities
Locating manufacturing facilities in different geographical and political landscapes reduces the possibility of multiple facilities being affected at one time. The production process should be standardized and well documented across all facilities. Redundant resources could be stored at each facility to take on the additional production capacity during a disruption at a specific plant.
2. Store excess inventory
The storage of excess inventory and buffer stocks could minimize the impact of a disruption. This is advisable particularly for critical components which requires sole sourcing and longer lead time for production.
3. Ensure readiness of key suppliers
An in-depth supply chain study should be conducted to identify single points of failure and interdependencies on suppliers, contractors, logistics or warehousing operations essential to the organisation's survival. Dual sourcing strategies could be considered for these interdependencies. Evaluation of their business continuity strategies and ensuring that they have Business Continuity Plans in place aligned to their requirements is essential. Risk assessment should also be conducted to determine if they are located in safe locations and the potential occurrence of catastrophes.
4. Enhance visibility and coordination in supply chain
Vertical coordination and sharing of information on production processes, demand, inventory levels and processing capabilities allows for better coordination and early detection of potential disruptions.
5. Arrange for flexible transportation
Organisations should prepare for alternative transportation arrangements to reduce transportation time from the suppliers and to their customers. These arrangements include multiple transport companies, alternative routes or methods and expedited services.
6. Influence consumers' decision
The ability to influence and steer consumers' decision in purchasing the products that the organisation wants to sell would help to ease shortage during a disruption. Price discounts or free gifts may be helpful in influencing demand.
Managing risks and implementing these strategies would inevitably lead to cost increase. However, this could potentially determine whether an organisation would be able to survive through a disruption. Although challenging, these considerations are necessary in reducing potential risks and securing sustainable growth for the organisation in the long run.
7. About the Author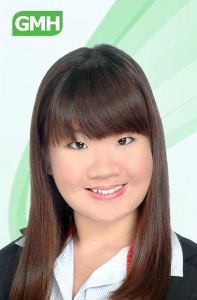 Kai Wei is currently an Associate Consultant for GMH Continuity Architects Singapore. She has assisted clients from both the public and private sectors in the implementation and maintenance of their Business Continuity Management framework and processes. With her BCM experience, she has helped clients successfully convert their existing BCM framework to align with the International Standard ISO22301 requirements. As an instructor with BCM Institute, Kai Wei has trained and facilitated BCM courses for professionals from diverse backgrounds and industries.
http://www.gmhasia.com/wp-content/uploads/2015/01/Supply-Chain-Resiliency.png
2480
3507
Goh Moh Heng
http://www.gmhasia.com/wp-content/uploads/2014/12/GMH-Logo-Updated-24Aug2010-copy-300x155.png
Goh Moh Heng
2015-01-09 22:37:12
2016-06-12 12:33:52
Building Resiliency in the Supply Chain