Major European Bank
This customer is a major European financial institution with its regional HQ located in Singapore and Hong Kong.  It has other operations includes Bangkok and Tokyo, Japan.
History
The customer needed to implement a BC plan for its business units located in Singapore, Hong Kong, Bangkok and Tokyo. This included both the HQ and local Singapore operations. This is required to ensure that it complies with the corporate objectives.  Another essential requirement is to meet most of the Central Bank's audit findings.
GMH's Services and Solutions
The solution was to adopt an approach to standardize the organizational BCM framework.  The effort was decentralized initally and guidance is directed from European HQ.  From the start, it is established that there is a need to have a common framework and each operations to develop its Minimum Business Continuity Objective (MBCO).  GMH's consultants adopted the fast-track approach based on the BCM planning methodology (Figure 1) to facilitate the development of the BCM framework and plan documents. The framework has to take into consideration the overseas offices also required BC plans to be developed in the future. Thus, the BCM framework ensured that it is consistent and applicable to all the regional offices.
Conclusion
The approach and solution implemented by GMH for this customer is flexible, adaptable and scalable to meet the customer's requirements and expansion plans. This ensured that the customer benefited from an innovative and cost-effective approach.  The client had since acceded to the Central Bank's audit requirement upon completion of the consultancy.
About the Author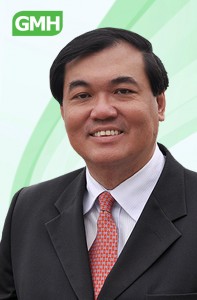 Dr Goh Moh Heng is the President of BCM Institute and the Managing Director of GMH Continuity Architects – a specialized BCM Consulting firm. His primary areas of expertise include Business Continuity Management (BCM), Disaster Recovery Planning (DRP), ISO22301 BCM Audit and Crisis Management. Since 2011, Moh Heng has assisted more than 20 organizations, particularly those operating in the Asia Pacific and Middle-East Region in their successful implementation of their Business Continuity Management System (BCMS) and achieving their BS 25999/ SS 540 / ISO 22301 organization certification.  Prior to establishing BCM Institute and GMH BCM Consulting, Dr Goh held senior positions with a number of large organizations. During his career with the Government of Singapore Investment Corporation (GIC), he was responsible for all aspects of its BC and contingency planning. At Standard Chartered Bank, he saw to the global implementation of its BC management and planning. He also managed the BCM practice at PricewaterhouseCoopers.
Currently, Dr Goh is the senior advisor to the China BCM Forum, a quasi government agency responsible for BCM throughout China and an expert panel member of the Asia-Pacific Economic Cooperation (APEC) Network on Improving SME Disaster Resilience (since 2011) and JICA-ASEAN study to enhance resiliency of industrial areas against natural disasters (since 2012).   He hold a PhD and also been awarded the highest level of certification from the three major business continuity management institutes.  He is the author of nine business continuity management books.  Dr. Goh is instrumental in creating the first Wikipedia for BC www.BCMpedia.org. He can be contacted at moh_heng@bcm-institute.org or moh_heng@gmhasia.com.
http://www.gmhasia.com/wp-content/uploads/2014/12/20050608-CALYON-Test-3-001.png
1629
2583
admin
http://www.gmhasia.com/wp-content/uploads/2014/12/GMH-Logo-Updated-24Aug2010-copy-300x155.png
admin
2015-02-27 21:44:58
2016-06-12 12:33:51
Major European Bank Case Study